19 · 11 · 2021
LEGENDS WORKSHOP: Nordic and Turkish mythology illustrated by children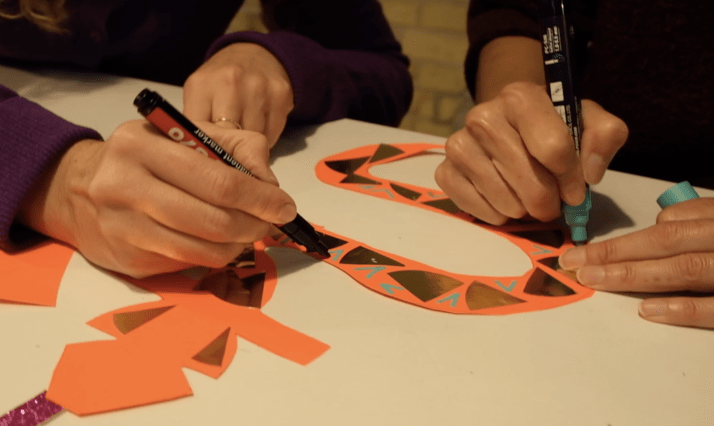 Thor & the Midgaard Serpent and Shahmaran, Queen of Snakes
Danish Cultural Institute Turkey has been doing projects that create an environment for children to express their creativity while learning about Danish and Turkish culture. In this regard, DCI Turkey has been supporting ATTA festival for years by adding Danish cultural elements that ranges from workshops to plays etc.
This year, DCI Turkey is contributing to the ATTA Festival with a workshop on Legends: Nordic and Turkish mythology illustrated by children in collaboration with Ministry of Foreign Affairs of Denmark, Ministry of Culture Denmark, Virtual Museum of Children's Art, The International Culture Panel of Denmark, Danish Cultural Institute, Gazhane Museum, ATTA Festival, Atta Hygge and Billedskolen I Tvilingenhallen.
This workshop will be focusing on Nordic legend, "Thor & the Midgaard Serpent" and Turkish legend "Shahmaran, Queen of Snakes". Both legends have something in common: Snakes. Danish Artists, Patricia Boberg and Katrine Marie Nielsen are coming from Copenhagen to run the workshop. The workshops will take place at two schools, YOM Schools Ataşehir Branch on Thursday and Kuzguncuk Primary School on Friday and public workshop at Gazhane Museum on Saturday.
There will be two groups at the workshops. The first group will work on the myth of Thor & the Midgaard Serpent, and the second group on Shahraman, Queen of Snakes. At the end of the workshop both groups will meet and present their work to each other. On Saturday at Gazhane Museum, all the children's works that have been created at the workshops will be exhibited.
To register for this event at Gazhane, use this link:https://kultur.istanbul/etkinlik/thor-ve-the-midgard-yilani-nordic-efsanesi-atolyesi/ 
Register using webmail: Gmail / AOL / Yahoo / Outlook
We are looking forward to seeing all the children at our workshop!
If you can't attend our workshops physically,  you can watch our workshops at ATTAhygge.com to show your creativity! On ATTAhygge, we have collected a large selection of Danish and Turkish children's culture. Not only does it present a strong purpose and meaning for children – it also enables the children to start and engage in fun, exciting and challenging activities between Danish and Turkish cultures.