02 · 03 · 2022
The Gaze of O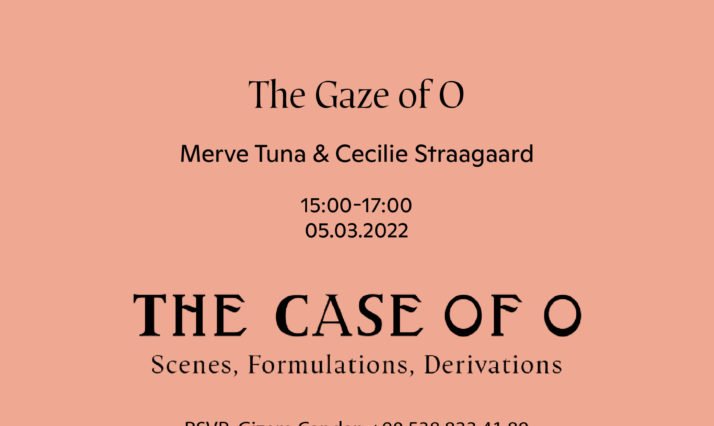 Danish Cultural Institute's 8th of March  International Women's Day Event: "The Gaze of  O"
In collaboration with Empire Projects, DKI Turkey is excited to invite you to our upcoming event "The Gaze of O" on Saturday 05.03.3022 at 15:00. The event will take place at Küçük Mustafa Paşa Hamamı in Istanbul.  DKI Turkey attaches great importance to gender equality and women empowerment, and accordingly, the event is in celebration of March 8th International Women's day. In conversation will be curator Cecilie Straagaard from Denmark with artist Merve Tuna from Turkey, and the talk will focus on issues of taboo, how shame relates to pleasure and other issues of human condition that the exhibition touches on.
Cecilie Straagaard is a curator and owner of pop-up gallery in Aarhus. As an art historian and debater in programs such as 'Debatten' on DR, she has for years experienced the art scene's increasing gender distortion. She challenges the otherwise male-dominated art scene: "Art must not become a reproduction of the same eyes that look at the world". On the other hand, Merve Tuna crafts fictional objects, as limits and extensions of the body (prosthesis) for everyday life. Through narrating these objects in films, she examines the cultural, personal and emotional meanings of these fictional objects, how they mediate social relations and interpersonal interactions; and questions whether they trigger a shift in existing perception. Thus, this event will provide an opportunity for two artists to exchange their ideas and comments on the issues of taboo.
Pls RSVP with Gizem Candan +905388334189.
We are looking forward to seeing you at our event!