23 · 05 · 2022
Theater Batida Coming To Istanbul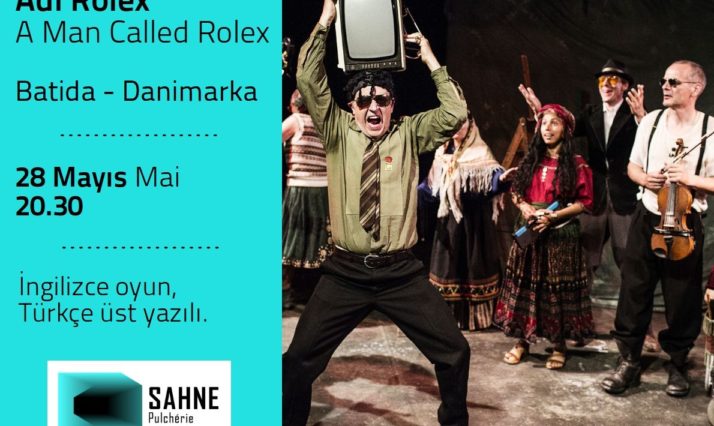 Danish Cultural Institute is proud to support Batida Musical, one of Denmark's leading theatres with a brand new production called "A Man Called Rolex" coming to Turkey in 2022 between 25-29 May!
Batida writes about the play:
"Somewhere in Eastern Europe, before the collapse! A play about a megalomaniac dictator, an artist who sells his soul, a young woman's unlimited love, about a boisterous extended family of music lovers, and about a boy who grows up in lonely misery to become a cynical officer with the secret police. A play about a fall from greatness… Famous British Director Alex Byrne brings us closer to a not so far off past."
Batida Theater
The Batida Theater is located in the socially diverse Northwest area of Copenhagen, where the ensemble of 11 actors perform their unique style of theater where acting is inseparably combined with on-stage music. For 30 years, the ensemble has performed numerous plays, always connecting their dedication to local performative folk traditions and contemporary dramaturgical explorations with a global outlook drawn towards Latin American, African, Middle Eastern and Asian theater traditions. Also within their music, Batida finds inspiration from diverse sources spanning from singing accompanied by Weill-influenced accordion, over the drum sequences of the Peking opera, to Afro-American inspired break beats.
Batida Theater aims to use their work in a continuous effort to create and expand intercultural dialogue and exchange between Denmark and the world.
Practical information
AGE GROUP: From 9 years
DURATION: 75 min.
STAGE: W: 8 m / D: 7 m / H: 4 m
LANGUAGE: English
Venues
25 May Wednesday 20:30
Moda Sahnesi
Ticket Sale: https://www.mobilet.com/event/batida-man-called-rolex-11540-f9f8
26 May Thursday 20:00
Boğaziçi Üniversitesi Demir Demirgil Salonu
Ticket Sale: http://takvim.boun.edu.tr/bu/?q=node/2706
28 May Saturday 20:30
Sahne Pulchérie
Ticket Sale: https://tiyatrolar.com.tr/tiyatro-bilet/adi-rolex-a-man-called-rolex
For more information about the play and the theatre, please visit: https://batida.dk/en/forestilling/a-man-called-rolex/