20 · 10 · 2022
Commons & Communities at SALT Museum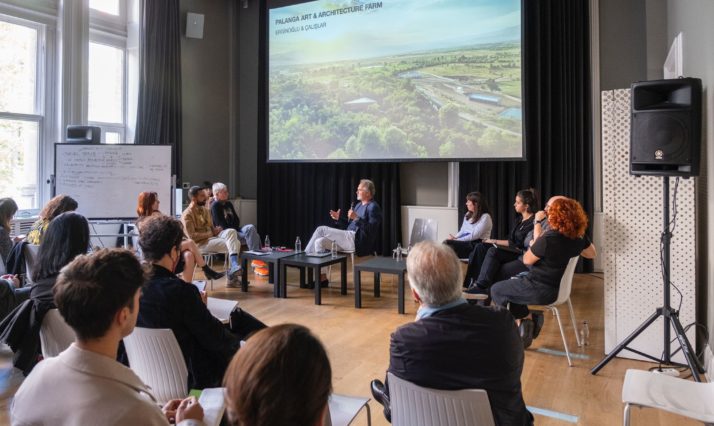 As part of the project Commons & Communities, Danish Cultural Institute hosted a seminar in collaboration with Turkish design studio In-Between and SALT Galata Museum in Istanbul. DCI TR had invited architects Thomas Käszner, Victor Andrade, Karen Kjærsgaard, and Erik Juul from Denmark, and in collaboration with Danish Cultural Institute Brazil, associate professor in green mobility at Danish Technical University, Victor Andrade. On the 6th of October, the architects participated in the seminar "Commonities = Commons + Communities: An Intercultural Workshop Program" at SALT Galata, where Danish architecture and its solutions was activated with local architects' projects and ideas. The event was met with great interest and was realized with 180 in the audience. Beyond the seminar there was the possibility to visit the exhibition connected to the program, where models and presentations of local architecture companies', which was a great success and open to the public from 5th of October to 6th of November 2022.
The purpose of this specific project within the Commons & Communities was to accelerate intercultural dialogue and knowledge-sharing with a focus on community-building between Danish architects and Turkish architects and academics in the field of architecture and design. The key purpose is to pave the way for exchanging solutions in face of the challenges that our communities face and contribute to the idea of thinking constructively about the future together while increasing engagement of local communities.
Commons & Communities Istanbul program was realized parallel to World Architecture Week initiated by the Danish Cultural Institute Türkiye, curated by In-Between Design Platform, supported by Ministry of Culture Denmark, Danish Arts Foundation, Ministry of Foreign Affairs of Denmark, Embassy of Denmark Ankara, hosted by Salt, exhibition production by Technowood and with technology partnership of Samsung.