20 · 11 · 2022
Cosmic Fear / Kozmik Korku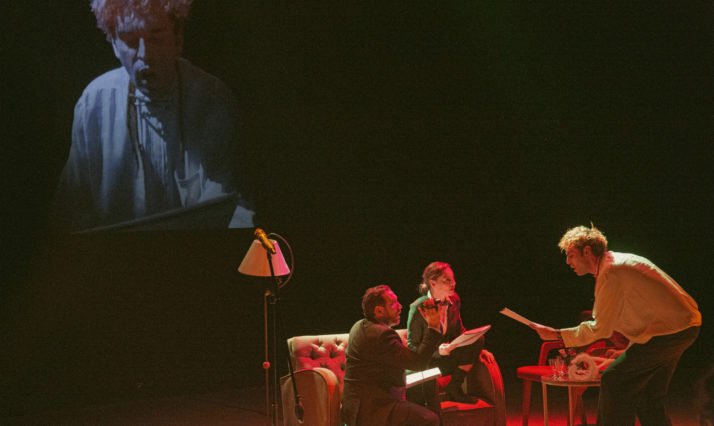 Danish Cultural Institute was very happy to announce that Danish playwright Christian Lollike's play "Cosmic Fear, or the Day Brad Pitt Got Paranoia" was translated into Turkish and performed for the first time at GalataPerform's 11th New Text Festival in Istanbul. The reading took place on November 26th at DasDas stage in Istanbul.
Cosmic Fear, or Kozmik Korku in Turkish, is a play that mixes themes like climate anxiety, pop culture and news coverage in a daring and humorous effort to investigate the role of fear and ecological change in a postmodern world. The play is translated by translator and author Leyla Tamer and was be a unique meeting between contemporary Danish performing arts and Turkish theatre professionals and audiences.
The reading of the play was followed by a panel discussion titled "From Post-dramatic Dramaturgy in the Age of Climate Change to Post-Apocalyptic Dramaturgy" with playwright and artistic director of theater Sort/Hvid Christian Lollike*, playwright and artistic director of GalataPerform Yeşim Özsoy, dramaturg at theatre Sort/Hvid and PhD researcher Anders Thrue Djurslev, and dramaturg and theatre scholar Ferdi Çetin.
Furthermore, a workshop was hosted by Christian Lollike for 25 upcoming and aspiring Turkish playwrights.
Both panel debate and reading was met with great enthusiasm, and for both the panel discussion as well as the play reading, all 150 seats were sold out.